Get Involved
There are so many ways to get involved with the Friends of Matheny. Pick up a shift at our Second Chance Thrift Shop or get involved with other volunteer opportunities. Play a larger role by attending a board meeting or get involved with our junior division if you are under 18!
Second Chance Thrift Shop
The Friends of Matheny's most successful ongoing fundraiser, the Second Chance Shop, is open all year. The shop is run by a dedicated group of  volunteers. Gently used donated items include housewares, jewelry, furniture, books, clothing, and one-of-a-kind items.
Donations
Donations are accepted on Mondays between the hours of 10am and 3pm.
Visit The Shop
Address: 4 Church Street, Gladstone, NJ 07934
Phone: 908-234-2016
Store Hours
Monday 10:00 am– 5:00 pm Wednesday & Friday 10:00 am–3:00 pm Saturday 10:00 am – 2:00 pm
To ensure the safety of our customers and volunteer staff, Second Chance Thrift Shop may close in case of inclement or hazardous weather conditions including but not limited to excessive heat, snow, and power outages. Please call the shop to verify status.
We Do Not Accept the Following Donations
LARGE Appliances or furniture
Bowling Balls
Books and paperbacks printed before 2010
Cameras
Cellphones, Chargers, Telephones
Computers (made prior to 2000), Software, Printers, Fax Machines, Answering Machines
Electronics: TVs, VCR players, VCR tapes, Cassettes
Golf Clubs, Golf Bags
Humidifiers, Dehumidifiers
Infant Seats – any type
Cribs, Bouncers, High Chairs
Magazines
Mattresses, Box Springs, Bed Pillows
Records & Albums
Ski & Other Sports Equipment
Textbooks, Encyclopedias, Reader's Digest
Toys (large)
Typewriters
Wire Hangers
We will accept computers & laptops made before 2000
Soiled, torn or damaged items or clothing
Please email gcunningham@matheny.org to set up an appointment to donate all items or with questions.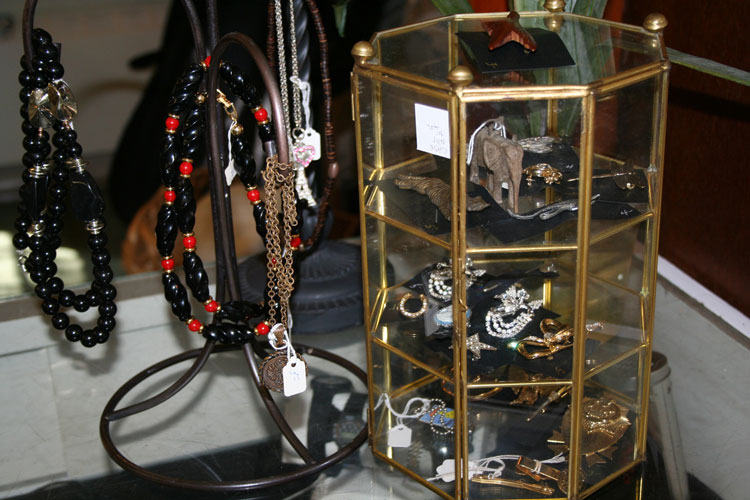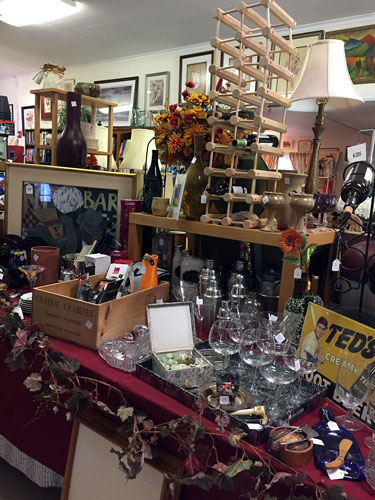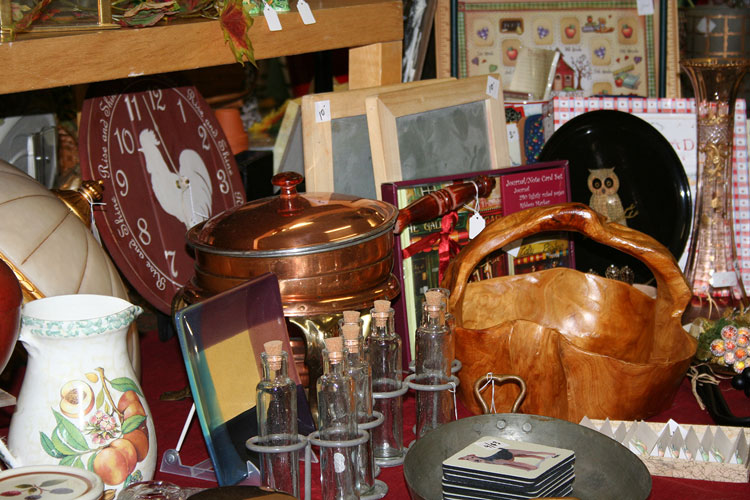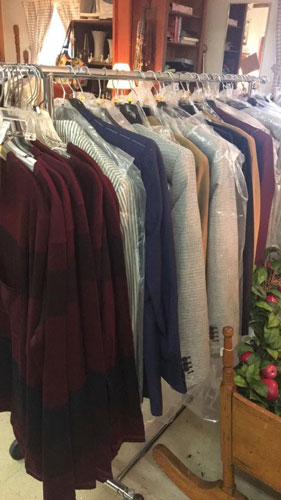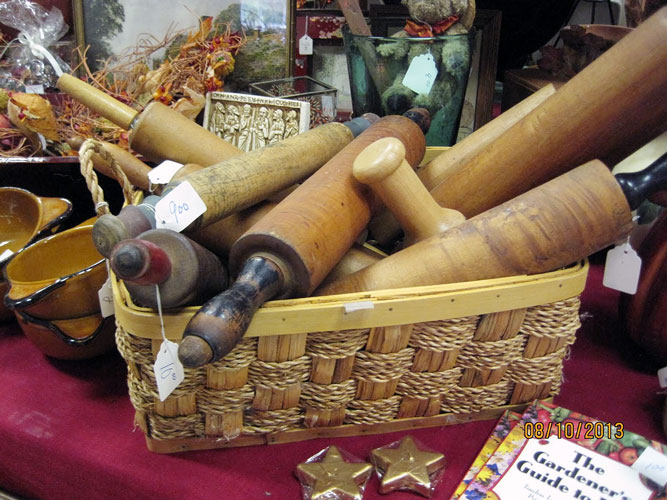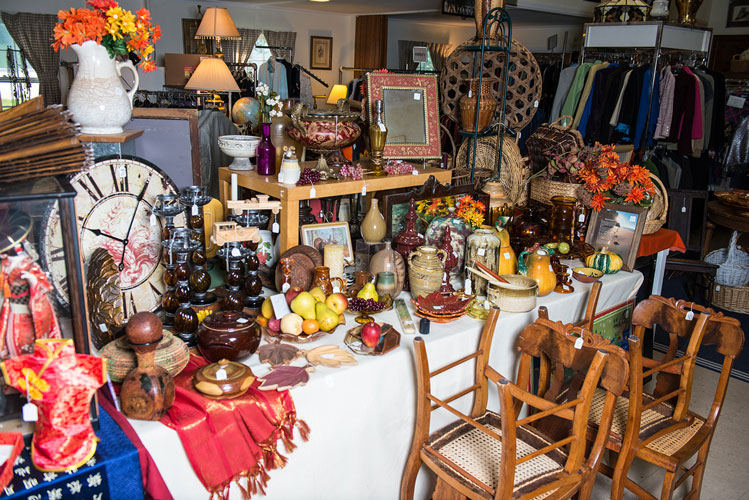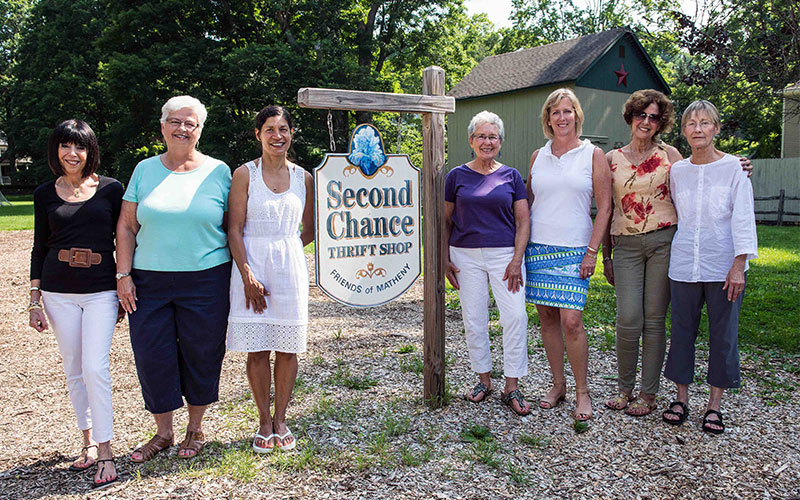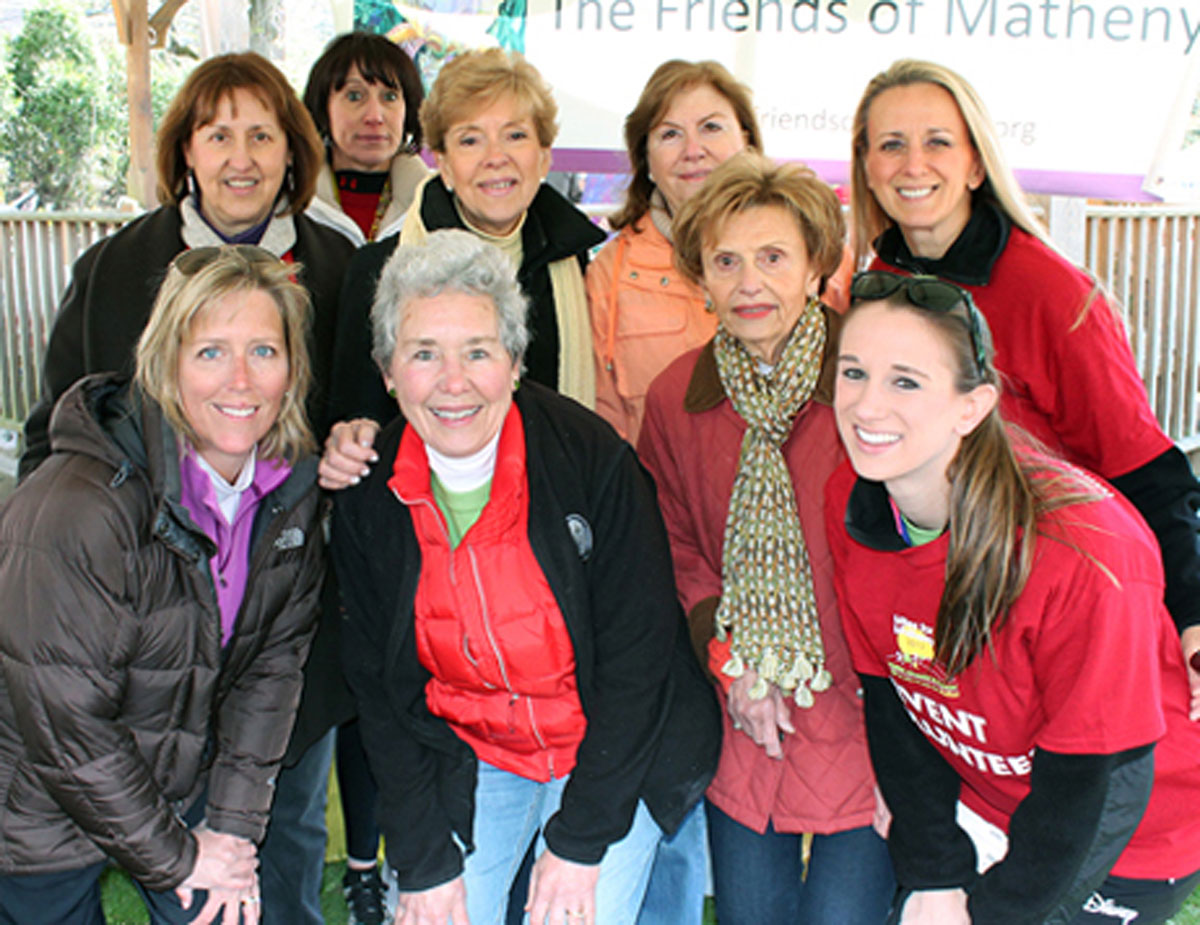 Board Meetings
Our Board Meetings are held monthly September – June via Zoom. New members are always welcome. Email us at friendsofmatheny@gmail.com to join us.
Volunteer at Events
There are so many events happening at Matheny! We need all the help we can get to make each one a roaring success. We need volunteers to plan and those who can help the day of the event. Even if you only have a few hours to commit, we can still use your help! It takes all kinds of individuals to put on an event: idea generators, planners, organizers, decorators, crafty folks, and friendly people. If you are even one of these individuals, we would love to have you on the team.
Junior Friends of Matheny
The Junior Friends of Matheny is open to high school age volunteers and supports both the Friends of Matheny and Matheny. This is the perfect opportunity to fulfill any community service requirements your church or school may have. As with our adult volunteers, we ask that anyone volunteering their time with the Junior Friends is friendly and willing!
Request More Info
Do you want to help but you're not sure where to get started? Fill out this form for more information!